OpenKitchen App
Mobile application
UI Design
Sponsor: Valcucine
UI Designer: Marco Piacquadio
Last week more than 90,000 people visited last week the second edition of the annual European Maker Faire event, a showcase of invention, creativity and resourcefulness, held at Rome's Parco della Musica Auditorium.
We were there to exhibit OpenKitchen, the winning project in the hackathon section of Maker Faire, which we developed in the spirit of the third industrial revolution for energy-saving companies (ESCOs), in partnership with our friends at Escogito.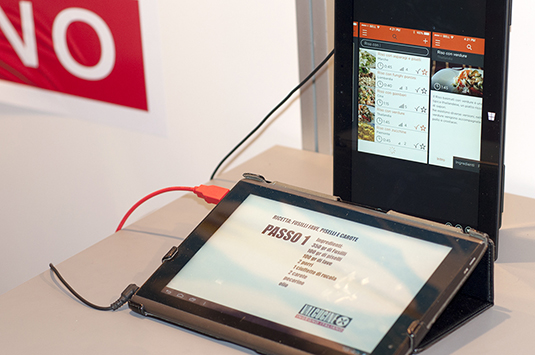 Sponsored by Valcucine, an Italian manufacturer of kitchen appliances produced by processes with a low environmental impact, the goal was to find a way to increase efficiency, especially by limiting kitchen waste.
The idea was to create an application that lets you catalogue and intelligently manage the food products you have purchased, while also suggesting recipes and culinary ideas.
This application simplifies the process of cooking, while reducing waste and making the kitchen more environmentally friendly.